Reading Time:
3
minutes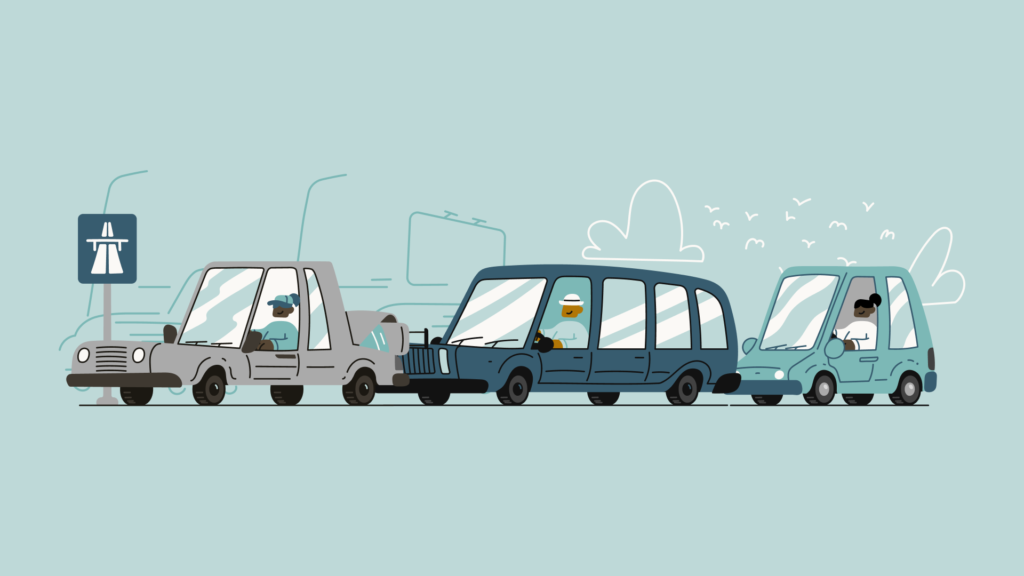 Search is a major part of online life. A good majority of apps and websites have made it easier for users to search for information, leading to higher expectations for search in any online environment. Autocomplete, or predictive search functions, leads to more efficient search habits, making the process easier for the user.
However, predictive typing isn't just centered around search. Autocomplete technology can come in handy when it comes to driving. In fact, autocomplete can contribute to making driving a lot safer for car owners. Let's take a look at how the auto industry is implementing autocomplete technology!
Predictive Autocomplete can Reduce Accidents
One of the major benefits of autocomplete technology in the car is to reduce accidents on the road. Because of its predictive nature and the fact that it helps drivers complete words ahead of time, autocomplete can help reduce some of the mishaps on the road, like rear-ending other cars and such.
With predictive technology, drivers can complete their actions quicker, which means that they will be able to react to any changes on the road in a timely manner. For example, let's say that a driver is about to type "I'm almost at." The system can detect that the driver is near their destination and can automatically complete the message.
Autocomplete Technology Prevents Accidents due to Distracted Driving
One of the leading causes of accidents in the US is distracted driving. In fact, over 3,100 people were killed in accidents involving distracted drivers in 2019, according to the CDC. What's worse is a significant number of people who died in these accidents aren't even in vehicles. They could also be riding their bikes or just walking in the street.
The dangers of distracted driving—both for the driver and other people on the road—are enough to make anyone stay away from using their smartphones when they're behind the wheel. The good news is, autocomplete technology attempts to fix this issue.
Autocomplete technology can help drivers by completing messages as they type them. Such a function can keep drivers focused on the road without having to look at their phones or their vehicle's navigation system all the time.
Driving with Autocomplete Technology is a Lot Easier
Predictive technology is also beneficial because it allows drivers to be more productive in their vehicles. They can complete tasks faster and focus on driving more.
Predictive text in the car can make driving a lot easier, helping drivers get directions to certain locations faster. Instead of having to listen to Siri or Alexa, drivers can type their messages with ease. This is especially true when you're in an unfamiliar place. It'll be a lot easier to ask your car where the nearest fast food is than to ask it how you can get there.
Drivers who have autocomplete technology can send texts to their loved ones while they're driving. No more having to come up with a message. With the help of autocomplete technology, drivers can actually respond to texts while they're driving.
Final Thoughts
Autocomplete technology has been proving its worth in different aspects of technology. The auto industry is taking the leap into this technology by implementing it in their cars. The fact that it can help drivers complete their thoughts while they're driving is a good reason to get this feature in their cars for example. It's a lot safer, less distracting, and lets drivers focus on the road. Let's be honest, it will be a lot more convenient for drivers to get their messages done faster and in a simpler way.
Whatever industry you're from, Fleksy is here to help you revolutionize your products and services with our virtual keyboard SDK. Our virtual private keyboard SDK technology is a state-of-the-art solution designed for easy integration. Contact us today to learn more about the capabilities of Fleksy.