Reading Time:
3
minutes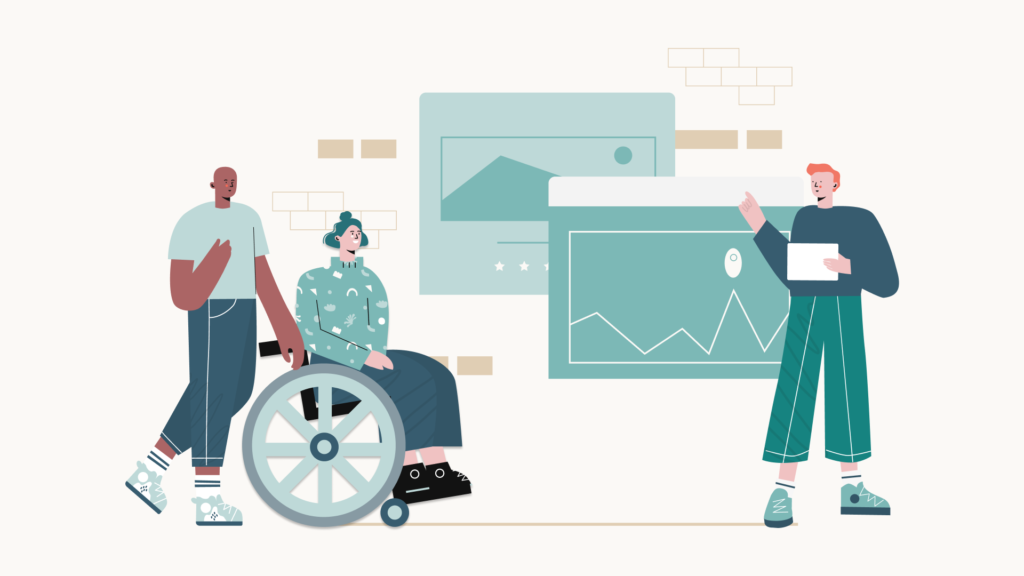 Several different security measures and practices have been implemented in IT organizations, including virtual private networks for remote access, enhanced endpoint protection software, mobile device management systems, multi-factor authentication, etc.
Some applications don't use your computer's standard keyboard for entering PIN codes, account numbers, and passwords. You may still be inputting sensitive information with this non-standard keyboard, so now is the perfect time to go wireless.
In addition, transforming your business into a digital-focused organization is a crucial step forward. So you must work with an IT provider who can provide top-of-the-line wireless networking technology. Here are several points that benefit from this technology:
1. Connect to Smart TVs
Share your presentations over the internet, show the same image or dashboard to all your meeting participants, or display web content on your TV without any cables. Smart TVs allow you to access web content with a wireless broadband internet connection.
Connected devices or smart home devices allow for a range of entertainment options, such as entertainment streaming services like Netflix and Hulu. They also enable you to play games, check social media, and control your home environment.
2. Connect to Tablets
Tablets are easier to tote than laptops, making them an excellent tool for impromptu sales presentations for design, planning, and landscaping jobs. Because tablets can show off portfolios with sharp, colorful photos, they're a perfect choice if you work in one of these visual fields.
3. Connect to Wearables
As wearable technology becomes more prevalent, an increase in adoption should come as no surprise. Wearable devices provide you with the benefits of hands-free picking and sorting, enabling faster turnover of products. By providing a new standard of efficiency, these devices can transform your supply chain, improving how your employees work.
Are There Risks?
Most people in the West agree that hardware logging is better than software logging, mostly because of the popularity of antivirus programs. However, they live in a largely stationary world and mostly use standard desktop and laptop computers.
People's behavior has changed: now that people use mobile devices, with their tiny screens, tiny keys, and poor battery life, it has become difficult to install such a logger. The logging can solve this through a remote connection.
Mitigating Your Risks
Apple and Google have recognized these threats to their mobile operating systems. They have each implemented security features that make it more difficult for attackers to take over keyboards to collect sensitive user data. Apple now provides a warning message about the risks of using third-party keyboards. Even with these protections, the risks may be greater than most users are willing to accept.
Laptops, tablets, and other mobile devices are increasingly popular in offices. Whether your company provides equipment or has a Bring Your Own Device (BYOD) policy, having wireless access points ensures that employees always have a connection. These devices are much more efficient than desktops and other equipment.
Installing a third-party keyboard SDK allows app developers to increase their app's personalization features, such as the ability to add more colorful themes. However, these SDKs also enhance basic typing experience features, like making the keyboard more forgiving. This means the end-user will have less difficulty typing, improving overall usability.
Conclusion
There are many ways to secure your network, and each of these focuses on protecting the network. However, if you don't protect individual devices, your network may still be vulnerable. So it's essential to protect each device with antivirus and antimalware software, software firewalls, and password managers.
Fleksy for business is a private white-label keyboard SDK enabling companies to create unimaginable products. Access the power of Fleksy for your text input app and build powerful text-input apps and services with our lightweight and fully white-labeled keyboard SDK. If you're looking for keyboard SDK technology for cybersecurity, we've got you covered! Take advantage of the Fleksy typing experience today!