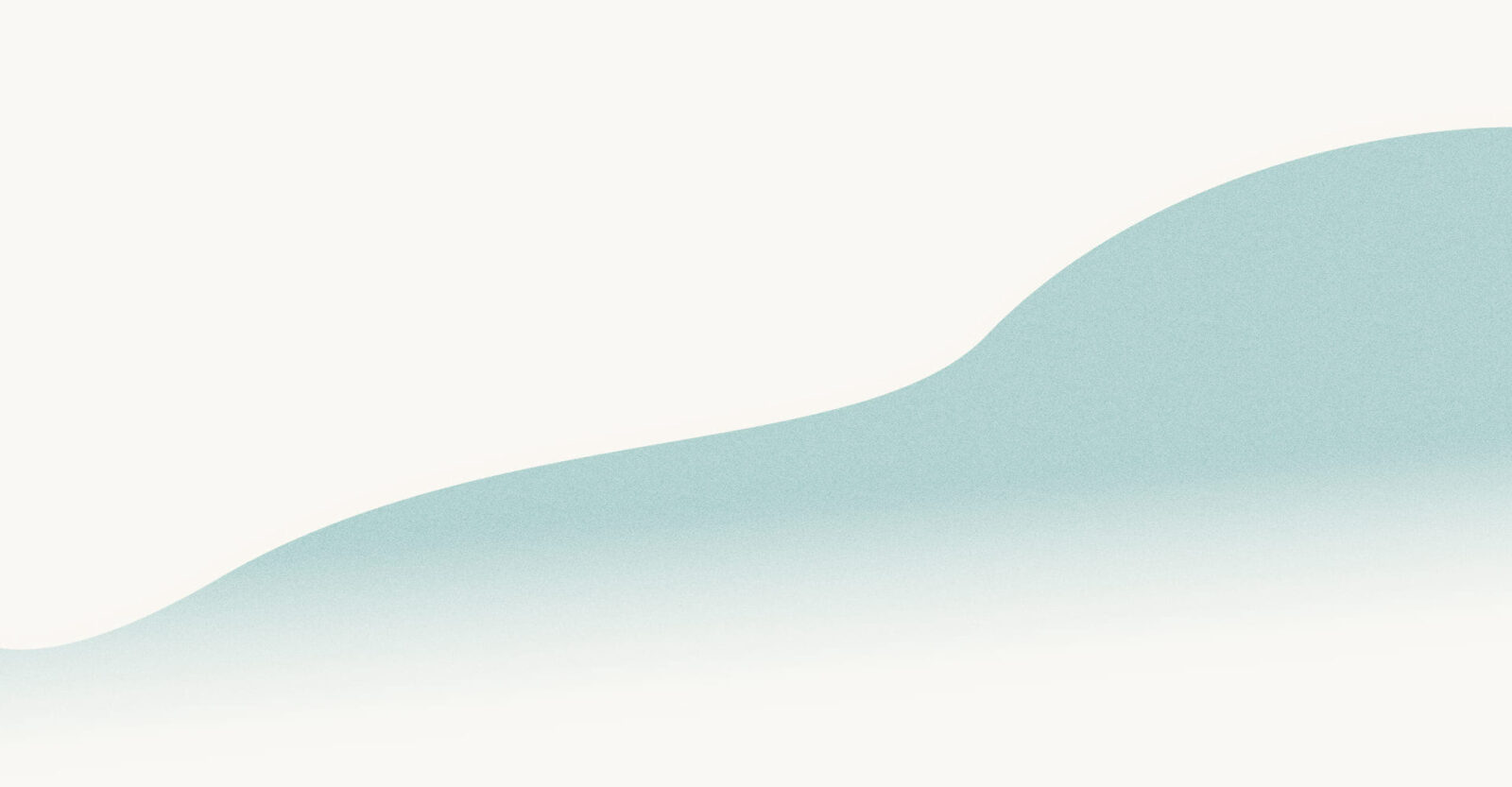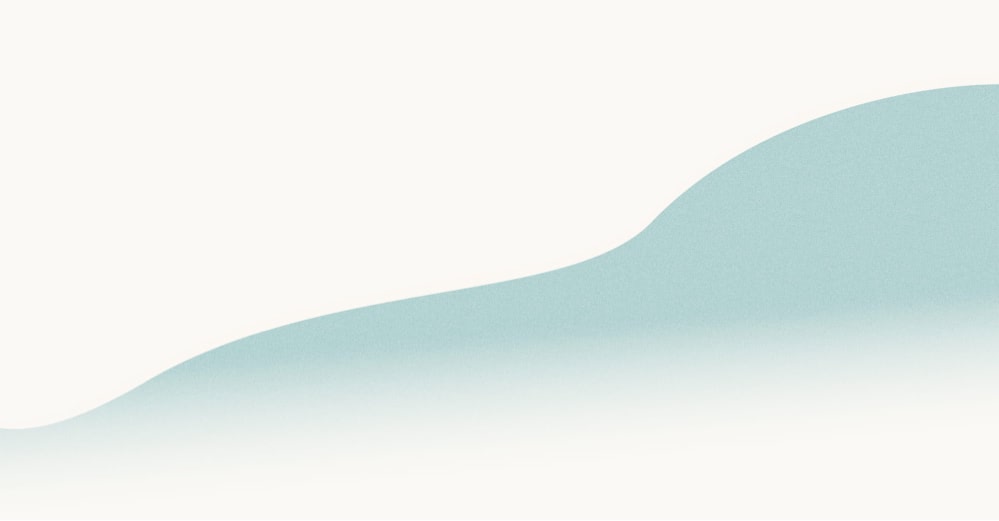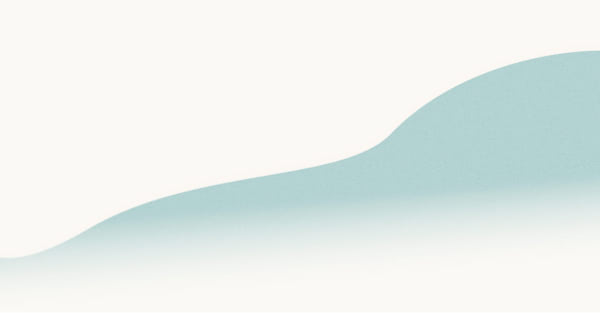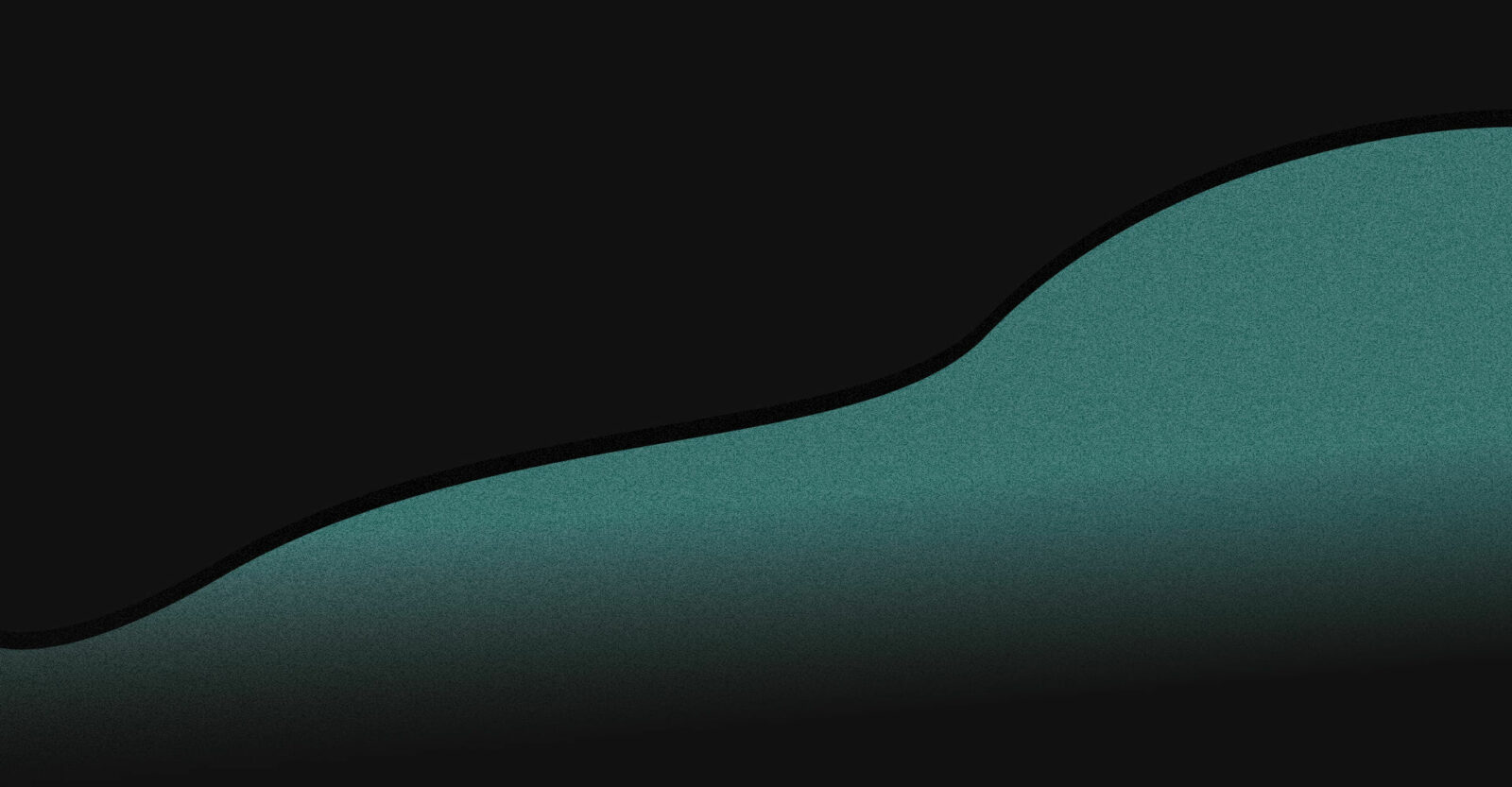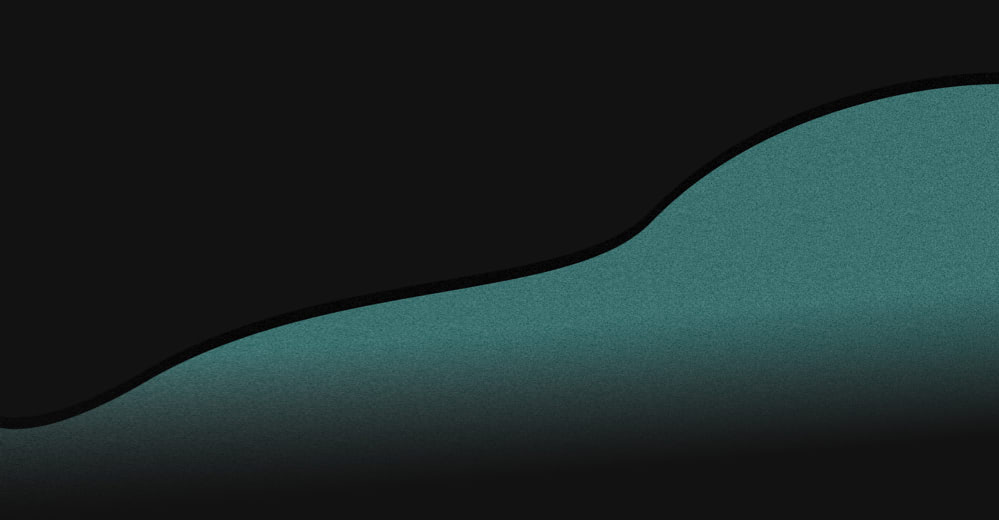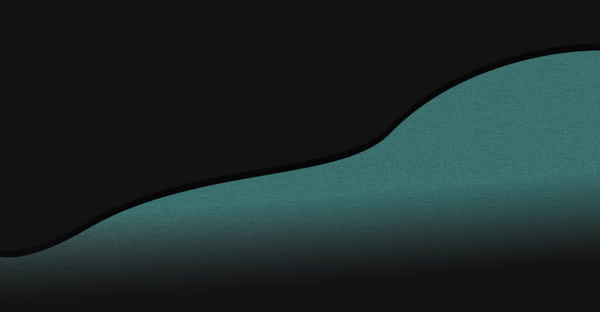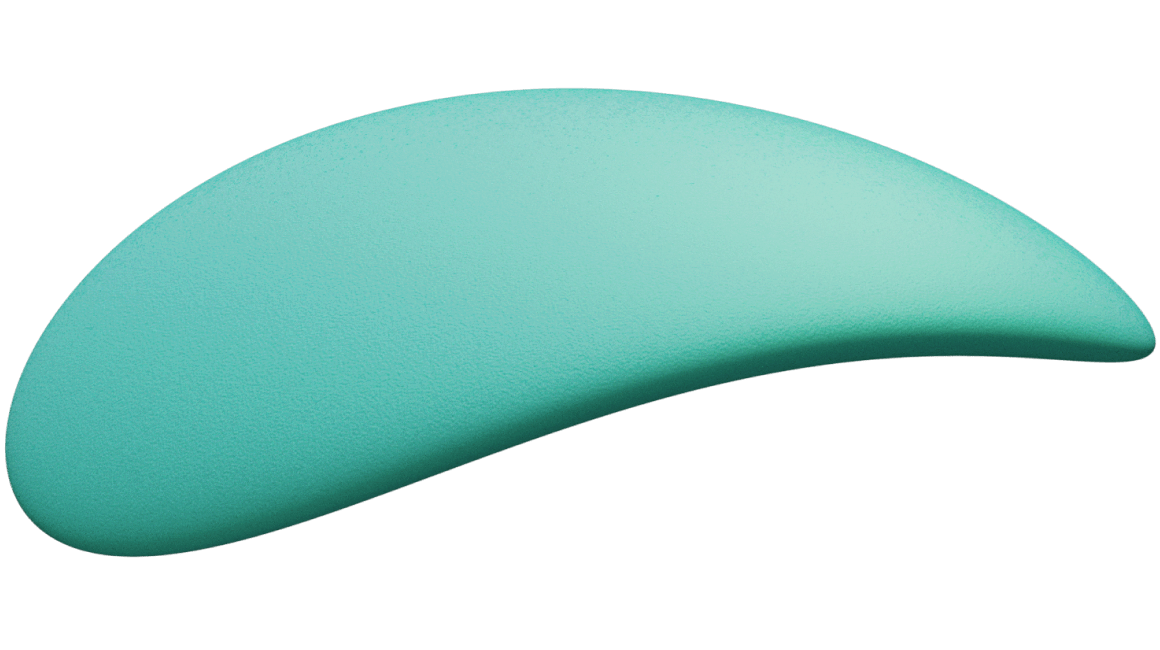 Fleksy Core SDK
Our cross-platform keyboard API has been used more than 20 million times. Supporting 82 languages, it includes a powerful auto-correction engine, next-word prediction algorithm, and a patent-pending swipe input method.
From Android and iOS apps all the way to AR, VR, and MR, software engineers of all backgrounds can integrate the Fleksy Core SDK in a vast array of applications.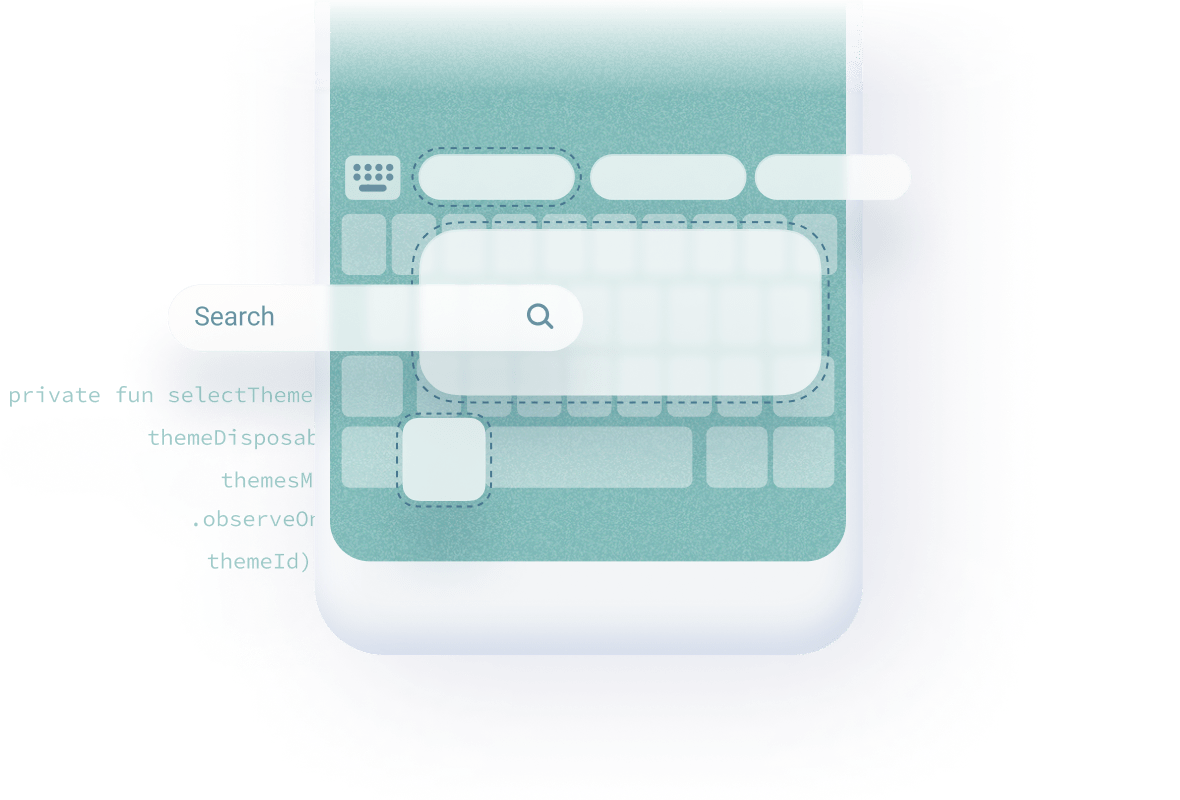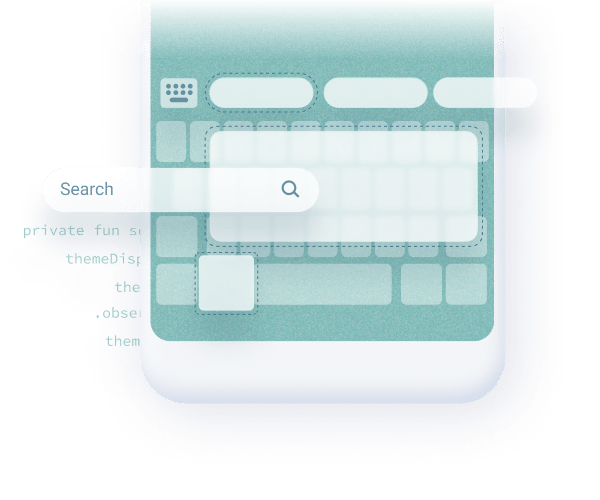 Fleksy Keyboard SDK
Our feature-rich virtual keyboard SDK enables developers, SMBs and Organizations to build a fully customized keyboard app. It includes our Fleksy Core and Templates, enabling you to build a 10x better software keyboard in 90% less time. Available on Android and iOS.
Healthcare
Collect live real-world data for brain health detection and monitoring purposes.
Augmented Reality
Enable faster text input experiences by adding autocorrect, next-word predictions and swipe input inside both Augmented Reality and Mixed Reality Environments.
Virtual Reality
Enable Virtual environments with a more user friendly text input method, enabling a more comfortable text entry inside your virtual reality applications.
Advertising
Hyper-contextually suggest products and services or set triggers to show your brand in any app at the opportune moment.
FinTech
Enable Peer-to-Peer (P2P) payments and put your Bank where the conversation happens.
Gaming
Create a custom keyboard for your fans, or create a keyboard-based game they can play anywhere.
Cybersafety
Prevent online abuse, bulling, sexting, and other inappropriate behavior on mobile.
Cybersecurity
Prevent data leaks and sensitive information from getting out, monitor at-risk employees, Secure messages prevent fraud.
Word template
Trigger an action anytime a word is typed
Configure key words, symbols or values that trigger a custom outcome.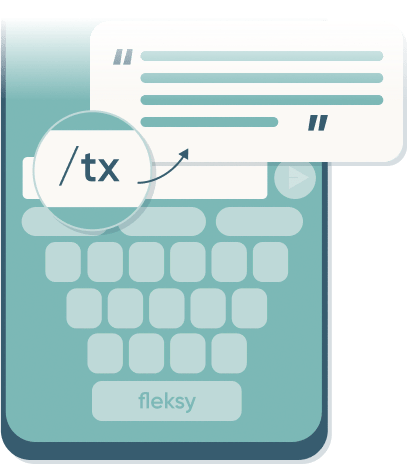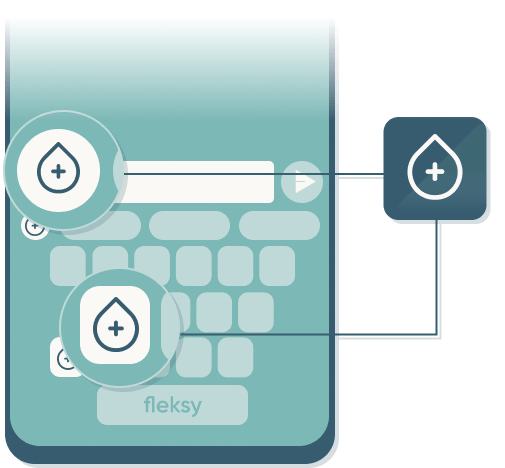 Keypress template
Add custom buttons that trigger different actions
Define actions such as opening your app, website or web-view when a user taps a specific button inside the keyboard.
Data template
Export behavioural data in real time
Configurable data exports for any type of mobile apps. From keystroke dynamics to digital phenotyping, our Data template enables you to gather the deepest levels of information.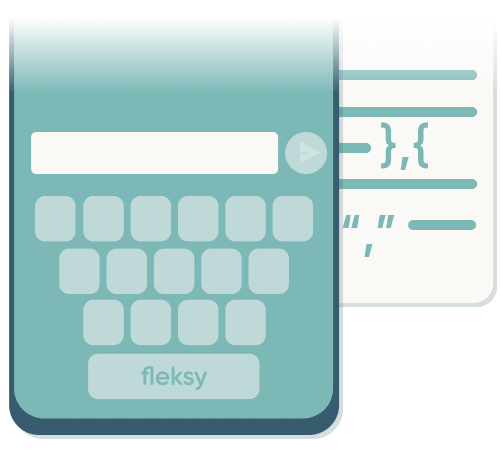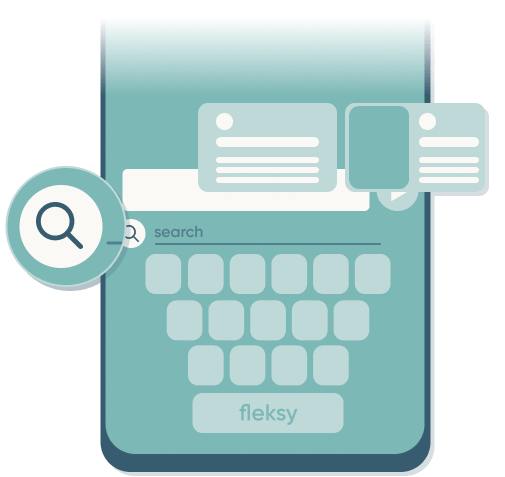 Search template
Search API contents within the keyboard interface
Provide easy access to your app, service or any API content at the tap of a button. Easily perform actions across any app from inside the keyboard.
IOS & ANDROID
AUTOCORRECT
AUTOCOMPLETION
NEXT WORD PREDICTION
SWIPE INPUT
SUPPORT
IOS & ANDROID
LOOK & FEEL CONFIGURATION
CUSTOM VIEWS
–
–
ONBOARDING CALL
–
–
–
–
–
SUPPORT
Forum Support
Support
Priority Support
Dedicated Support
MONTHLY UPDATE CALLS
–
–
–
JOINT MARKETING ACTIVITIES
–
Optional
FLEKSY LOGO ON WEB
–
Optional
Optional
–
–
–
REDISTRIBUTION RIGHTS
–
–
–
CUSTOM PAYMENT OPTIONS
–
–
–
CONFIDENTIALITY TERMS
–
–
–
CUSTOM SUPPORT TERMS
–
–
–
–
–
–
PRIVATE REPOSITORY
–
–
–
CUSTOM CLAUSES
–
–
–
*Conditions apply: 90 day free. After 90 days, you will be contacted by one of our sales representative for an evaluation, which Fleksy will determine if your license can be renewed.