Reading Time:
2
minutes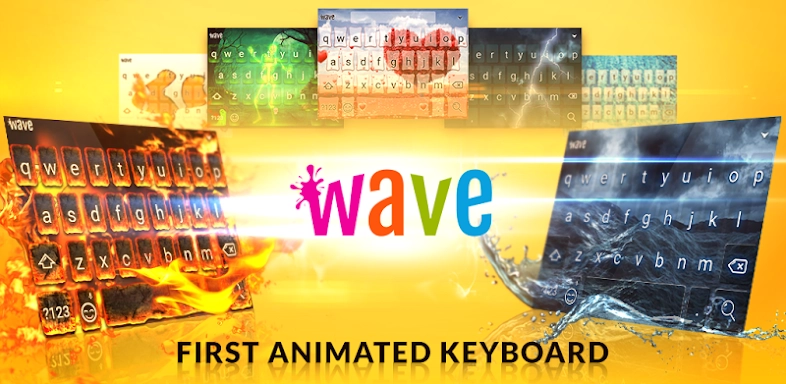 London, September 22nd 2023
Today, we are excited to announce Fleksy is now powering the Romanian-based Wave Studio's Virtual Keyboard on iOS called the Wave Keyboard (with Android coming later this year).
Wave Studio is an app development powerhouse with an impressive record of over 250 million app downloads. Thanks to our Predictive Text SDK being the backbone of Wave Keyboard's typing experience, Wave Studio is solidifying its global growth with its highly customizable text input experience for users worldwide by bringing our award-winning autocorrect, predictions and swipe input.
Wave Studio's reputation as a recognized global brand in the app developer space has been solidified with the successful accumulation of more than 250 million downloads for their apps. The company has consistently demonstrated its commitment to delivering unparalleled user experiences, making it one of the most respected and admired names in the industry.
With the resurgence of its virtual keyboard app, Wave Studio has leveraged Fleksy's cutting-edge Predictive Text SDK to provide its millions of users with an even more powerful and efficient typing solution. This strategic move not only aligns with Wave Studio's dedication to innovation but also ensures that its users benefit from Fleksy's advanced technology. The integration brings a wealth of features to Wave Keyboard, including:
Expanded Language Support: Wave Keyboard can now support over 82 languages, allowing users to communicate effortlessly in their preferred language, regardless of their location.
Award-Winning Autocorrection and Predictions: Fleksy's renowned autocorrection and predictive text technology guarantees accurate and contextually relevant suggestions, saving users valuable time while typing.
Swipe Input: The integration of Fleksy's technology introduces seamless swipe input functionality to Wave Keyboard, enabling users to effortlessly glide across letters and create words with remarkable speed and precision.
This integration not only enhances the capabilities of Wave Keyboard but also solidifies Fleksy's position as a global leader in providing exceptional typing experiences for mobile devices. By powering Wave Studio, Fleksy's Predictive Text SDK continues to transform the way keyboard users interact with their devices, allowing them to communicate effortlessly and efficiently.
"We are thrilled to count on Wave Studio's as one of our pristine client" said Olivier Plante, CEO at Fleksy. "It represents a remarkable leap forward in our ongoing efforts to enhance text input experiences for millions across the globe. We are excited to see the impact of our technology on their millions of users."
Wave Keyboard powered by Fleksy's Predictive Text SDK is available today on iOS, with Android coming later this year. Users can look forward to an elevated typing experience that combines innovation, efficiency, and accuracy in one seamless package.
About Wave Studio
Wave Studio is a prominent name in the app development industry, known for its commitment to delivering exceptional user experiences. With a track record of over 250 million app downloads, Wave Studio continues to push the boundaries of innovation and technology, ensuring that users around the world enjoy top-notch applications that enrich their digital lives.
About Fleksy
Fleksy is a leading virtual keyboard technology provider, offering Software Development Kits (SDKs) that empower developers and companies to deliver exceptional typing experiences across various platforms. With Fleksy, developers and companies can focus on their core expertise while benefiting from a simple monthly subscription. For more information, please visit www.fleksy.com