Reading Time:
3
minutes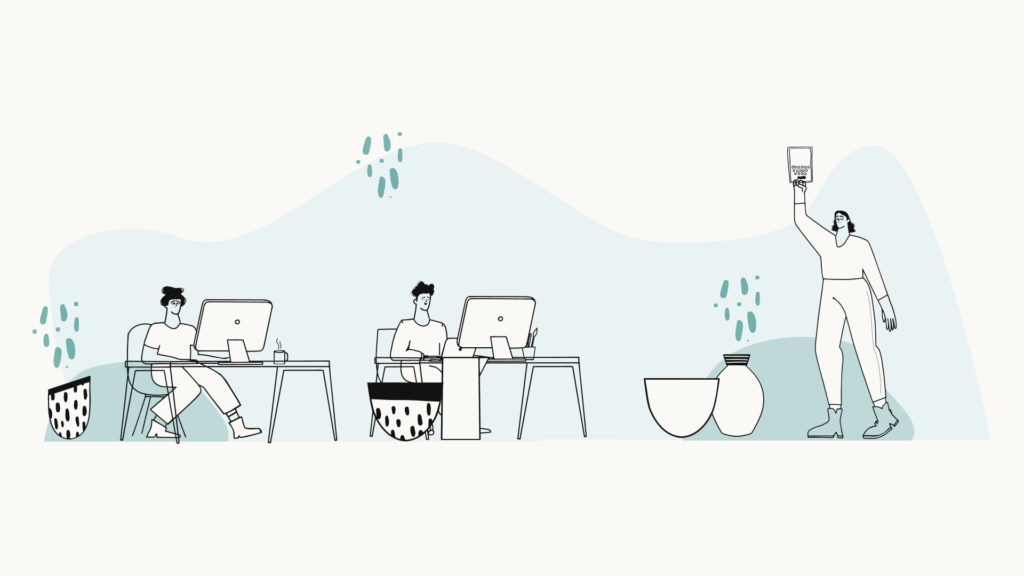 In business, a company must always use whatever means possible to market its offerings to prospects. These days, it's made easier thanks to the Internet and digital marketing, which has constantly pushed the business's boundaries. Of course, companies are encouraged to use tools to enhance their operations, such as customer relationship management (CRM).
CRM tools support internal business operations such as managing an organization's sales, marketing, and service needs. In essence, it's an integrated system that helps businesses improve their sales and marketing efforts. Beyond that, a CRM tool can also be used to gain insights into customer behavior and improve customer service. However, few companies see how it can work wonders for them, especially small and medium-sized businesses (SMBs).
If you don't see the value of investing in CRM tools, here are some reasons why you should:
#1 – Faster Accessibility
Time is money and when it comes to CRM tools, using one makes information more easily accessible to everybody. It also makes getting information easier and faster, so you won't lose precious time during operations. For example, using a CRM tool like Verloop enables sales reps to gain a complete picture of the leads they're working with. The insight provided by a CRM tool allows sales reps to proactively reach out to prospects, which can help close deals faster.
This is highly advantageous for startups because most lack the resources to do this. While they don't have the staffing, they can't afford to miss out on prospects and customers ready to buy.
#2 – Improved Communication among Employees
Using CRM tools helps improve communication between sales reps and other employees, such as those from the marketing department. This way, the sales team can make better marketing campaigns, and the marketing team can better target their efforts.
For SMBs, this can also help improve the relationship between sales and marketing, as both are equally important in a business. It's also better for business operations because both departments should be on the same page regarding the company's objectives.
#3 – Personalization Attributes
CRM tools allow you to customize and personalize your offerings to customers. It's an excellent way to create a unique customer experience that many competitors can't replicate, which is a perfect way to differentiate yourself from other businesses. Beyond that, it can also help you acquire more customers than there are in your market.
For instance, you want to reach out to customers in a particular location, and your CRM tool allows you to do that easily and fast. Based on your market, you can create a customized message for each prospect, which is hard to do manually.
#4 – Better Creation Opportunities for Clients
By using CRM tools to help you manage your business, you can create opportunities for clients. For example, you can use your CRM tool to make a special offer for a customer and have the prospects lined up to buy. This is better than chasing down prospects manually, which can take up much of your time. A CRM tool can help you better manage your marketing and sales efforts.
#5 – Lesser Load on Administrative Duties
Thanks to CRM tools, you won't have to manually handle all your business activities. For example, you can use your CRM tool to organize your contact list and assign them to groups. You can also create custom forms for each prospect to make it easier for your sales team to track and manage the leads they're working with. This way, your business can provide better customer service and create better products to sell.
#6 – Mobile CRM Integration
Nowadays, mobile devices play an integral role in managing a business. Anything that can make a business remotely accessible through mobile devices can make operations easier. For example, a mobile CRM integration can give sales reps and managers a better view of their prospects and make it easier to assign leads whenever and wherever they are.
Conclusion
CRM tools are a great advantage because they make operating a business much more manageable. Whether you're a big corporation or a startup, it helps to invest in better tools and systems to keep your business running smoothly. When you do, you can boost your sales and provide quality service.
If you're looking for a powerful add-on to your CRM mobile application, Fleksy can help you! We provide comprehensive virtual keyboard SDK solutions across various sectors, such as healthcare, advertising, and financial technology, for affordable prices. Learn more about our Solutions or get started!