Reading Time:
3
minutes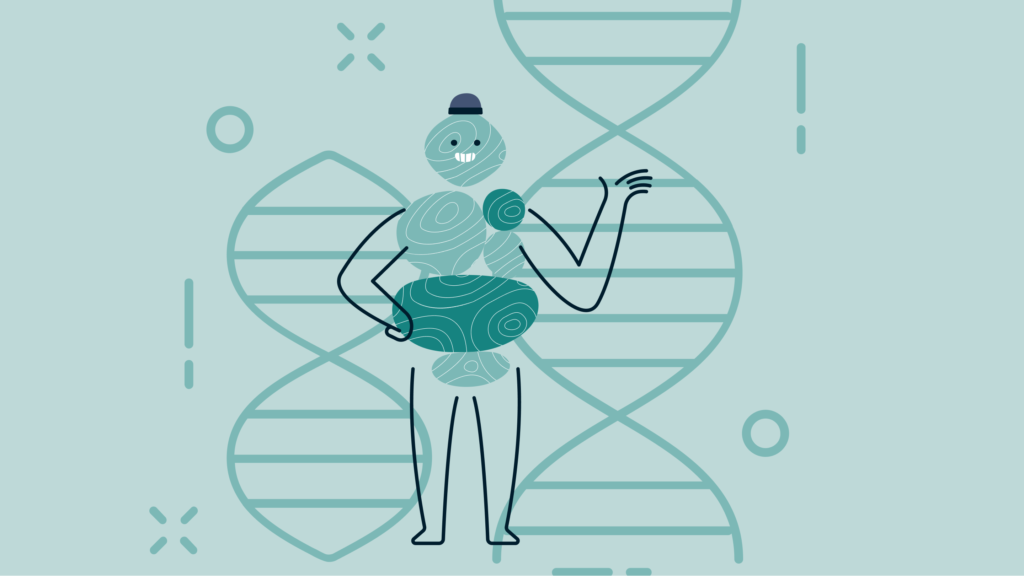 As the world increasingly becomes more digitally-oriented, mobile devices are becoming more of a necessity than a novelty as smaller screens dominate people's everyday life. With the advent of the internet and mobile use, the need to organize and make sense of the influx of data becomes apparent for several industries.
Digital phenotyping rises on top as one of the best solutions that provide easy-to-understand insights from the data gathered in people's pockets. In particular, the healthcare sector benefits heavily from the use of digital phenotyping in order to make data-driven decisions.
What is Digital Phenotyping?
Digital phenotyping is a method that gathers and analyzes data from all sorts of sources, such as wearables and health apps, to understand a subject's health status. It presents the data using interactive and informative visualizations that can be better interpreted and understood by the user.
Thanks to wearables and health apps, healthcare professionals can use digital phenotyping to measure a person's wellness through their mobile phone findings, providing insights into their health status, risks, and treatment options. To that end, digital phenotyping is composed of four major components:
Data Gathering – The first step in the process is to gather data from various sources and put everything into one place. This step includes data from wearables, mobile apps, medical records, and even from the patient's family members and friends.
Data Analytics – In order to make sense of the data received from the source, the digital phenotyping app runs various algorithms that analyze previous information, compare it to the current data, and present it to a user via a dashboard.
Data Visualization – This step of the process is used to present the gathered and analyzed data in a way that can be easily interpreted by the end-user. Data visualization makes it easy to present the data in a meaningful way that anyone can understand.
Data Application – This process of the digital phenotyping process is one of the most vital steps in the whole process. The data that was gathered and analyzed can be applied in various different ways, such as to make recommendations on healthy habits and even to provide possible treatment options.
Why Digital Phenotyping is superior to traditional methods of analyzing patients
Digital phenotyping is one of the many transformative technologies changing several industries, but there are also different types of digital devices that can aid the medical field:
Mobile Health – The mHealth devices include all devices, including wearables and apps, that can be used in healthcare applications. This technology-driven approach is changing healthcare and the way of delivering care by engaging patients, their families, and communities.
Electronic Medical/Health Records – Data isn't limited to just a computer screen anymore as it can be analyzed and processed using a mobile device. In that regard, Electronic Health Records (EHRs) allow medical staff to access patients' records, as well as to share them, which makes the communication and treatment process more efficient.
Both mHealth devices and EHR systems can complement digital phenotyping, as they not only improve how data is recorded but can also reap the benefits of the growing digitization use, which are very beneficial for healthcare facilities.
In addition to digital phenotyping, technology such as Artificial Intelligence (AI) and Machine Learning (ML) are also being used in the healthcare sector to expedite data analysis and decision-making. They are used for diagnostic purposes and assist in detecting diseases earlier than before, better managing and treating patients, and helping patients live healthier lives.
The bottom line: the wonders of Digital Phenotyping in Healthcare 
Third-party digital phenotyping platforms offer a variety of services that can help in the analysis of digital phenotyping data to provide an 'at a glance' overview of the data. It can be useful to health practitioners and patients that might have a hard time making sense of a lot of data.
One of the newest methods of passive digital phenotyping that is growing rapidly is via the smartphone keyboard because it allows for the monitoring and detection of neurological diseases and disorders fully remotely.
Are you looking for the best keyboard technology for apps?
Fleksy's keyboard SDK technology bridges the gap between contemporaneity and convenience as it enables companies to elevate their users' mobile experience with a highly customizable virtual keyboard development kit.
Instead of spending precious time and money reinventing next-word predictions for your Healthcare products, why not get ahead of the game by using our keyboard technologies as your stepping stone? In that case, you need the best private keyboard SDK to enhance your product offering.