Reading Time:
3
minutes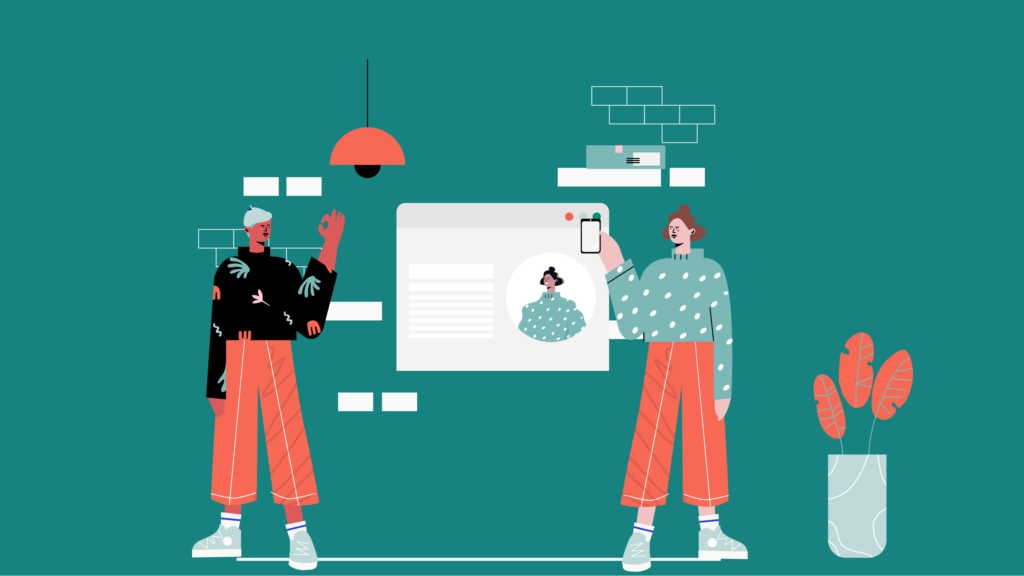 If you want to build your business and add value, having customer relationship management (CRM) software can help your company in a plethora of ways. Besides being a helpful sales tool, CRM also strengthens your reputation in the marketplace. However, not many businesses are maximizing their CRM software to the T.
Thankfully, developments like Fleksy's Keyboard SDK software encourages businesses to send marketing materials, updates, invoices, tasks, and even payment transactions via a keyboard, present across all messaging apps. If you're curious to explore what this technology can do to your business and how it can take it to the next level, keep reading.

In this article, we'll share how the Fleksy SDK software can maximize your CRM. Let's take a look!
Benefit #1: You can easily update your customers' information
The only way your CRM efforts are practical is when the information in your system is current and updated. You want to ensure that your customer's vital information, such as an address, company name, contact information, and status is up to date, so your sales and marketing team are equipped with the right information to work with.
As an example, a merchant can easily be chatting with a customer over a messaging app and quickly update the CRM database while chatting since the keyboard is used to both type and host the CRM. Not to mention all previous interactions from inside the messaging platform like WhatsApp will be available for your benefit too
Benefit #2: People are more likely to open a text than an email
Companies often focus on email marketing campaigns to keep in touch with existing customers and reel in new clients, but the numbers show us that emails have an open rate of just 20%, where SMS messages reach 98% open rates!
SMS and messaging have always been more personal and, in some countries, the preferred way of communication. By integrating your CRM tool into the keyboard, your sales and marketing teams will be able to reach 78% more potential customers effectively.
For example, a merchant using a custom CRM keyboard can suggest targetted coupons to their customers as a way to entice them to spend more over a personalized WhatsApp chat.
Benefit #3: You can automate different processes
Fortunately, many tasks associated with data entry can be automated, which could be an advantage for your business. Workflow automation features CRM apps to take out time-consuming tasks and repetitive actions.
With CRM, you can automatically send follow-up emails, provide promotions, and push marketing campaigns and efforts.
In the case of messaging, a mobile CRM keyboard provides message templates readily available and customized to save time while communicating with a customer.
Here are some examples of preset items a hotel might have:
Would you like your hotel room cleaned? Reply Y for a maid to come. Reply N not to be disturbed.
Would you like a late check-out?
Here is the menu for room service
How would you rank your experience with us?
Enjoy this coupon for your next stay at one of our world-famous resorts and spas.
The bottom line: Get keyboard SDK support to boost your CRM efforts
Taking your business to the next level is not difficult, especially if you have the right tools to leverage. With that being said, it's vital to use a keyboard SDK technology for CRM tools that will help take your marketing and sales efforts to greater heights and improve your customer's overall mobile experience. Trust us—by integrating this new technology, you'll be able to hit business goals faster, improve your workflow, garner more sales, and improve your brand's reputation.
How can we help you?
If you're curious about keyboard SDK technology for CRM tools and you're considering integrating this into your business, it's best to reach out to the experts in the field.

We offer businesses a white-label keyboard development kit, allowing companies to create unimaginable products and take their business to the next level. Reach out to us and start generating more sales today!