Reading Time:
3
minutes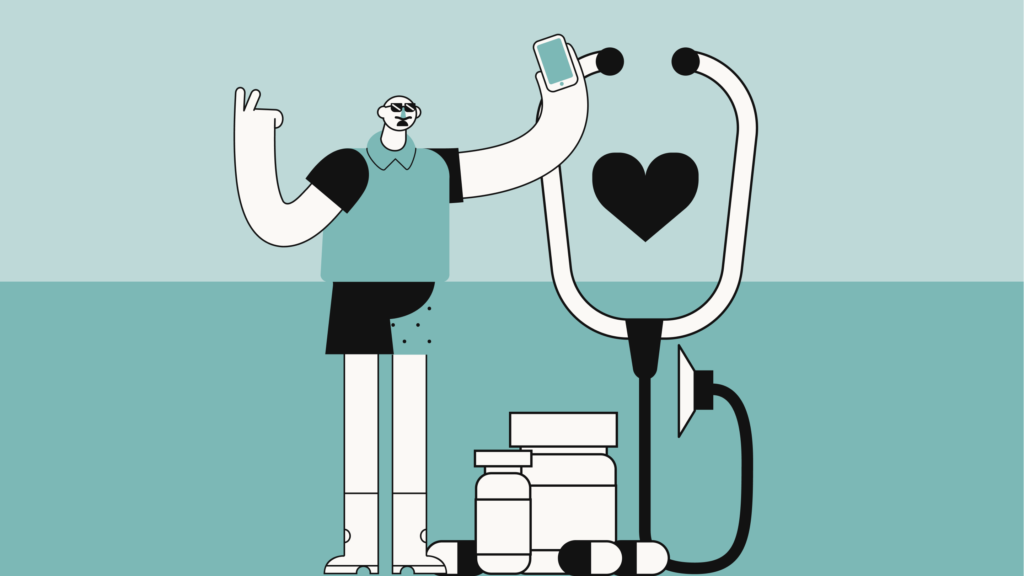 SaaS technologies continue to transform different industries in more ways than one by optimizing core processes and providing simpler communication methods. The digitized paradigm shift enables these sectors to enhance their operations. In the case of the healthcare industry, the rise of technologically-advanced tools allows medical professionals to achieve higher quality patient outcomes.
One of the digital health applications that can play a pivotal role in pushing the industry forward includes the smartphone software keyboard. While it doesn't seem like a crucial function in a medical setting, keyboard software can assist in one's pursuit to detect debilitating conditions like neurodegenerative diseases. Did you know your phone knows about your mental health better than you do?
Improving productivity and Patient outcomes with the software keyboard
The healthcare sector offers wearable technology to patients with chronic conditions as they need constant monitoring. Staying on top of the disease's progression helps medical professionals reach accurate prognoses and facilitate proper treatment plans.
To ensure the condition doesn't worsen, early detection of a given disease is critical. With that in mind, the Fleksy white-label keyboard SDK for Android and iOS enables healthcare startups, companies & professionals to utilize their software in order to monitor and detect neurological issues. Wearable technologies are on the verge of being able to achieve remote monitoring of certain mental illnesses, but the keyboard is already there, and it's better suited for everyone because the tech runs on existing hardware that the patient already owns: their smartphone, so no new devices are needed. Furthermore, wearables can be uncomfortable, intrusive, and in some cases dangerous, like the Abilify My Cite that a patient has to swallow each day.
How does Fleksy's SDK keyboard technology benefit the Healthcare Industry?
Fleksy's keyboard SDK provides white labeling solutions for AI-driven tools, allowing healthcare sectors to collect highly accurate real-world data on patients from remote locations. This streamlines and simplifies the way physicians monitor and detect neurodegenerative diseases because they no longer need obtrusive wearable devices to do what Fleksy's smartphone keyboard SDK is capable of, which is called passive digital phenotyping.
Digital phenotyping is the science of using the data gathered from smart devices to create a clearly defined picture of one's health, taking into account key factors such as behavior, neural activity, sleep pattern, heart rate, physical activity, and more. In that regard, Fleksy's keyboard technology has a data layer that gives healthcare companies another "tool" or data set that is very precise and gives meaning to typing cadence.
This keyboard data enables AI systems to understand and make proper diagnostics of one's mental health. It allows doctors, physicians, and other neural practitioners to track behavior, cognition, mood, and other mental health factors in ways they couldn't do before the existence of software keyboards.
The Bottom Line: keyboard technologies can assist the Healthcare Industry
Like many health conditions, time is of the essence; detecting diseases in their earlier stages helps medical experts employ the proper treatment and take preventative action. By leveraging Fleksy's keyboard technology and passive digital phenotyping, the healthcare industry can improve how they collect and analyze data to stay ahead of the curve.
Are you looking for the best keyboard technology for your App?
Typing is as natural as breathing in a mobile-oriented world—be it for chatting, searching, and everything in between. Instant messaging is deeply integrated into people's everyday lives, so dealing with wonky word prediction engines and frustrating auto-correction features can create friction to one's typing experience.
Fleksy's keyboard SDK technology bridges the gap between contemporaneity and convenience as it enables end-users to type with accuracy while providing Digital Health companies a competitive advantage.
Instead of spending precious time and money reinventing the wheel, why not get ahead of the game by using our keyboard technology as your stepping stone?
Read more about why you should buy a license instead of building a software keyboard from scratch.