Reading Time:
2
minutes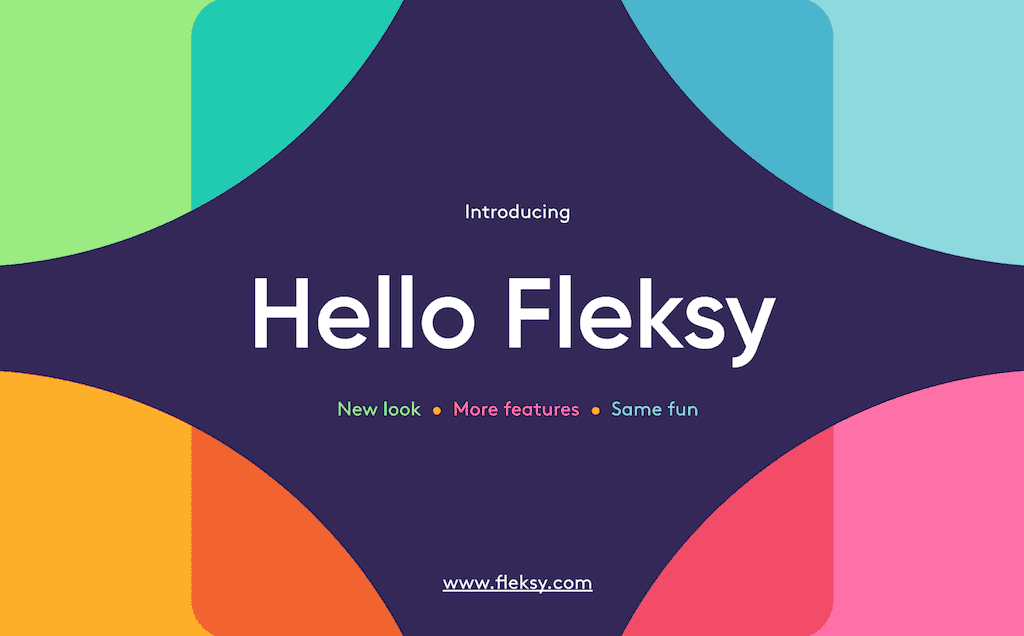 After Thingthing took over the development of Fleksy, a new era began. The new team, full of energy to build the most secure, fun & productive keyboard in the world was keen to bring Fleksy to new heights.
But, in order to complete the vision of a new breed of keyboard, a refreshed brand was necessary. After speaking to a few agencies, Fleksy chose Point, from the UK, due to their unique point of view on branding and a solid track record with other successful startups and companies such as Seedcamp, Thriva, and more.
Here we'll share the thinking behind the logo & new Fleksy brand.
At the heart of Fleksy is one thing: conversations. A place to share ideas and thoughts, laughter and emojis. This new brand is our representation of this key concept. The idea of conversation is manifested as symmetry; a message requires a response to be a conversation – an object requires a mirrored response in order to be symmetrical.
This simple concept creates a scalable design system that can be used across the brand, from tiny icons to large illustrations. It delivers a unique style that will be instantly recognizable as Fleksy.
The system is demonstrated best by the logo. The 4 circles representing people, all facing inwards creating a conversation, with multiple lines of symmetry to solidify the concept behind the identity.
"Let's make Fleksy fun", Joe Furr, Creative Director from Point Studio, which co-created the new brand with the Fleksy team.
"This was a big part of the rebrand. We know Fleksy is smart, fast and super useful, but that's not what initially excited us. We loved that it brings your conversations to life! The rebrand is designed to celebrate the best parts of the product: being fun, entertaining and personal to each user. We introduced an entirely new colour palette, and a group of shapes which add real energy to the product and represent the fun side of Fleksy."
"It was a pleasure to work with the Fleksy team. They understood the value of brand and were determined to create something their users can fall in love with all over again. It's exciting to see the brand out in the wild and I'm looking forward to watching it evolve."
Fleksy is on a path to revolutionize what we think a keyboard can do, tightly packaged inside a cohesive user experience. What do you think of our new brand?
Let's talk over on Twitter!