Reading Time:
3
minutes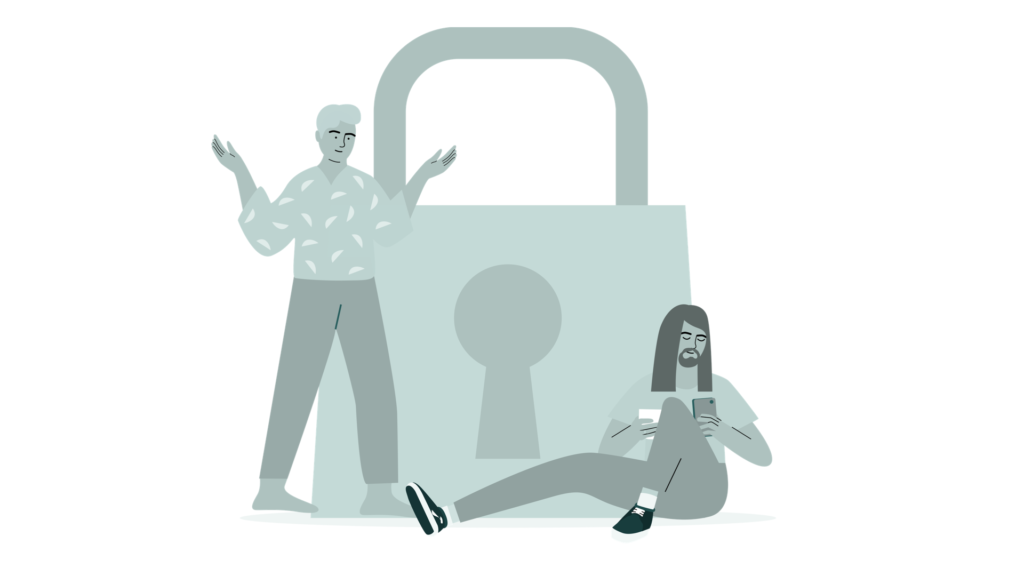 Ten years ago, if you asked someone to live a day without their phone, it probably wouldn't be an issue. Apart from instant messaging and calls, there was still plenty you could get done without your phone. However, these days, our phones are more than just a means to keep in contact. For most people, their phones are highly integrated into their daily lives, including work.
While this has improved efficiency and innovated the way we work, it has also presented a security threat. Because we do so much with our phones, it has tons of possibly sensitive and confidential data. This is a risk that companies must address before it can harm them.
Today, we're going to explore a few simple ways that you can boost your company's mobile device security.
Here's what you need to know:
Create a Mobile Device Security Policy
The first thing you need to do is create a mobile device security policy. This will be where you lay out your company's expectations and devices to be used. This is where you will also explain why devices are so important, stating that they are part of its inventory.
This will also help your employees understand why they must always use company-approved devices. You might want to start by explaining what's at stake if the device is lost, stolen, or accessed by unauthorized individuals. This might seem threatening at first, but it's better to be honest, and transparent with your employees.
A security policy will also help create proper expectations between employees and management. It's your company's way of saying, "This is how we're doing things." This is also an opportunity to show that you care about your employees.
Implement a "Bring Your Own Device" Policy
You might also want to implement a bring your own device (BYOD) policy. This will allow your employees to use their own devices within certain guidelines. For example, this can include the number of devices and types of devices. This way, you can still monitor and ensure everything is secure.
This is a good option for companies that encourage mobile devices but don't want to pay for devices. BYOD policies also help prevent employees from bringing devices that aren't supported.
Invest in or Update Apps, Software, and Antivirus Programs
If you're using an old version of your operating system, it's probably time to upgrade. This will keep your device safe from malware. It will also make it easier for your antivirus program to do its job.
You should also be aware that there are many different types of malware out there. Some malware will be restricted to one platform, but others aren't so selective. Malware can now be found on desktops and laptops as well. So, a virus prevention program is a must.
Always Encrypt Data
This is a big one. If you're not encrypting data, you're putting your company at risk for data breaches and dollars. While it might be inconvenient to have to input your password every time you turn on your phone, it's better than facing an expensive and time-consuming legal battle.
Encryption is a powerful tool to protect your company from hackers, data breaches, and other vulnerabilities. If your device goes missing or is stolen, the data won't be accessed. While it might not stop someone from accessing your phone, it will slow them down. It will also give you time to contact the authorities, who can locate your device and recover it.
Encryption will also help prevent data theft by employees. It's an excellent way to protect sensitive information.
The Bottom Line
While mobile devices can be useful to improve your business or daily life, they can also be dangerous. They are much more portable than a laptop or desktop. So, they might be more vulnerable to theft and attack. This is why it's essential to stay updated on the latest security measures.
Don't make the mistake of thinking that your mobile devices are safe. If you're not taking steps to protect your phone, you're leaving it vulnerable to hackers, thieves, and other threats.
Fleksy for business is a private white-label keyboard SDK enabling companies to create unimaginable products for business. Our goal is to help other enterprises to build their value on top of a robust and proven deep tech. If you want more information on data privacy protection, don't hesitate to contact us today. We can help.