Reading Time:
3
minutes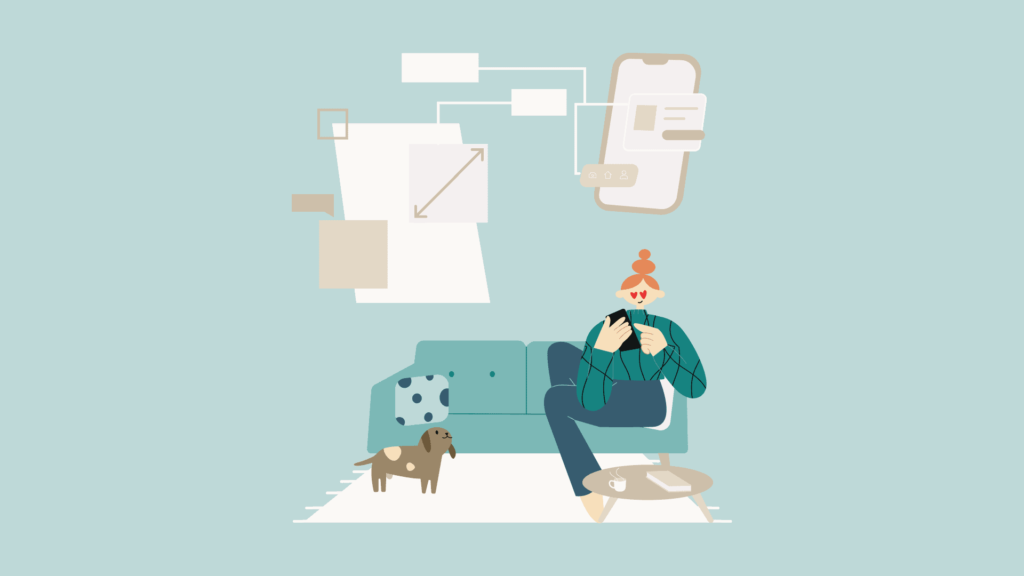 Mobile app development is all about creating amazing user experiences. And one of the most important aspects of a great user experience is an excellent keyboard.
The right keyboard template can help create a fantastic user experience that keeps people coming back for more. With the right design, your keyboard can be more than just a way to input text—it can be an integral part of your app's overall design.
Today, let's explore ways you can use Fleksy's keyboard templates to boost your mobile app's capabilities! Here's what you need to know:
Trigger an Action Through Keywords
By configuring keywords, symbols, or values to trigger a custom outcome, you can take user experience to the next level. Not only will you enable those users to save time, but they'll also get a sense of satisfaction each time one of your custom shortcuts is triggered.
This particular feature could be useful for a variety of users. For regular, everyday people, imagine allowing them to pay bills, manage finances, or even consult about money just through texting. With smart keyword recognition, users' money or crypto can be readily available through various messaging apps.
Another way to apply this feature is in the hospitality industry. It could be the key to improving customer services and staff efficiency. This technology allows staff to access guest services, client preferences, customer profiles, and more. This technology can be convenient, whether it's for triggering a search engine query or automatically opening a specific web page.
If you have another amazing product idea in mind, share it around you and easily start conceptualizing your million dollar idea!
Provide Custom Buttons That Trigger Various Actions
When using a keyboard, buttons often allow you to perform certain actions. For example, you may have a button that opens your app, website, or web view. This can be a convenient way to get the necessary information without leaving the keyboard. Plus, it can be a great way to keep your users engaged with your content.
Providing a dedicated button for specific actions can significantly improve how users interact with a keyboard. Imagine accessing vital information about events, concerts, gatherings, and more with the click of a button. Adding this to the keyboard interface may seem minor, but the convenience cannot be understated.
With travel becoming increasingly popular, accessing flight information, calendars, and more is essential. Of course, it's important to ensure that these buttons are placed strategically. You don't want to make it too easy for users to tap on them and leave the keyboard accidentally. Saving the state of progress where a user can continue his purchase is important. The keyboard acts as an extension of your mobile app, enabling you to extend capabilities across any apps.
Export Behavioral Data in Real Time
There are a few different ways to export behavioral data, but one of the most popular is to use the keyboard interface to do so.. The Fleksy keyboard SDKallows you to track how users interact with the keyboard input and it can be a valuable tool for understanding user behavior for healthcare purposes.
This technology can be helpful in providing an extra layer of password protection as well. Everyone is unique in their way, reflected in their keystroke dynamics. Management companies can tap into this to monitor entries and ensure users' accounts are securely protected. From banking apps to password managers apps, the keyboard adds an additional layer of security and peace of mind.
It can also be used to detect stressful moments for users. Software keyboards can take this information and help users relax or shield them from harmful communications while messaging.
With the Fleksy keyboard Data template, you can easily configure data exports for any type of mobile app. Whether you're looking for detailed insights about the mental health of your users or want to gather information about your users' digital habits, the data template has you covered.
Search API Contents Within the Keyboard Interface
We all know how important it is to search for content quickly and easily. Whether looking for a specific piece of information or trying to find something new, the search function is an essential tool.
Now, imagine being able to search for content within your favorite app or service and across all apps with just a few taps on your keyboard.
This fantastic feature of the Fleksy keyboard SDK allows you to access any API content from inside your keyboard, making it quick and easy to find what you're looking for. You can easily perform actions across any app from inside the keyboard, making your users daily activities more efficient than ever.
The Bottom Line
If you want to improve your mobile app, mix and match your keyboard templates! They can help you improve your accuracy and efficiency, and they can also be a lot of fun to use for other people. There are a variety of customizable features that can elevate your business and services.
Fleksy is a private white-label keyboard SDK enabling companies to create unimaginable products. Our goal is to help developers and product leaders to build their value on top of a robust and proven technology. If you want more information, don't hesitate to contact us today or get started here!