Reading Time:
2
minutes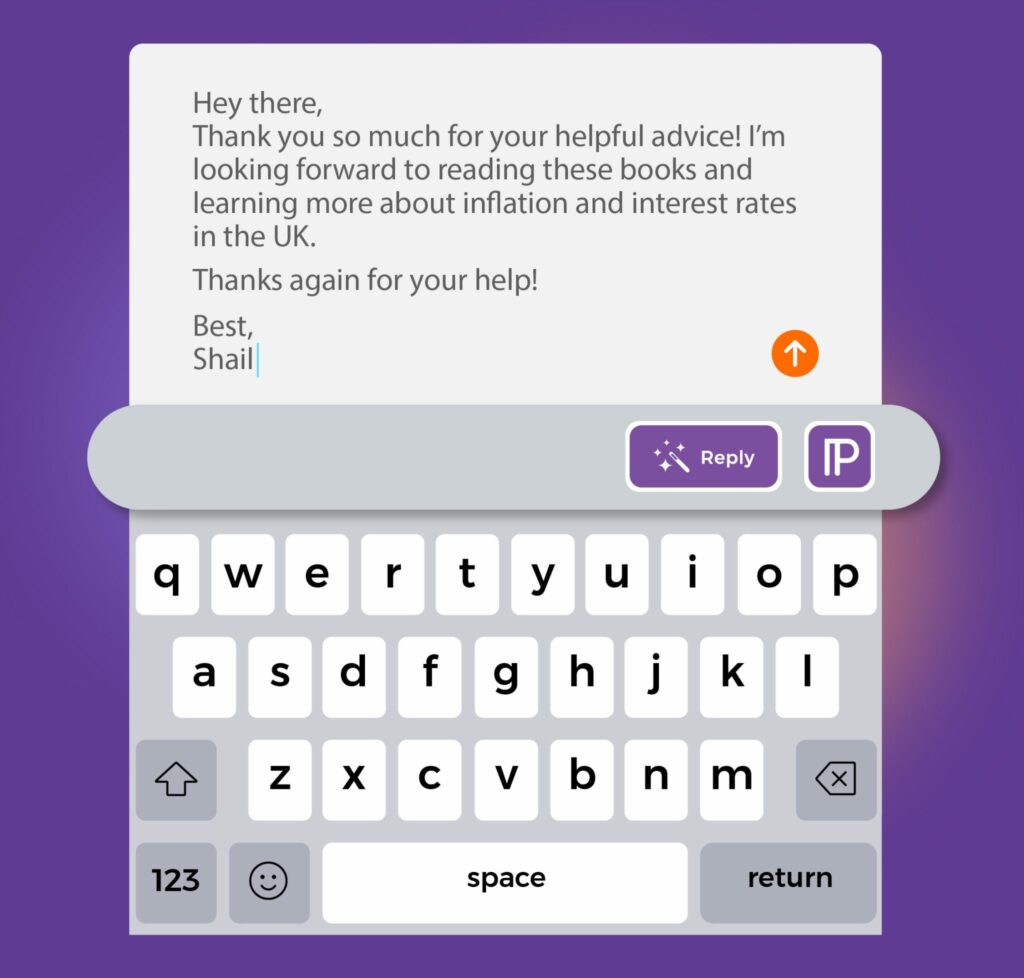 In the ever-evolving landscape of digital communication, the demand for precise and efficient text input has never been greater. ParagraphAI, a pioneering player in the realm of AI-driven communication tools, turned to the Fleksy Virtual Keyboard SDK to build a game-changing text input product that redefines how users create, reply to, and improve messages and emails using their mobile devices.
The Challenge: Crafting a Seamless Text Input Experience
Faced with the challenges of autocorrect errors, toggling between applications, and maintaining personalization in digital communication, ParagraphAI sought to create a solution that would empower users to communicate confidently and effectively across platforms. This new mobile-centric solution is adding value to end-users alongside their other products, notably their ParagraphAI Chrome Plugin.
The Solution: Unveiling a Powerful Text Input Solution
Leveraging the capabilities of the Fleksy Virtual Keyboard SDK, ParagraphAI developed a market-ready text input product that addresses multiple pain points simultaneously, resulting in a seamless and intuitive communication experience. The Canadian-based company was able to add support for 82 languages, autocorrection, word predictions and swipe input in under 5 days. Here are the main capabilities of the ParagraphAI virtual keyboard for iOS and Android.
1. Effortless Personalized Messaging:
With ParagraphAI's innovative solution, users can craft personalized messages and emails in mere seconds, effectively eliminating the potential for autocorrect errors. This functionality seamlessly extends across users' favorite applications, allowing them to create content confidently and conveniently.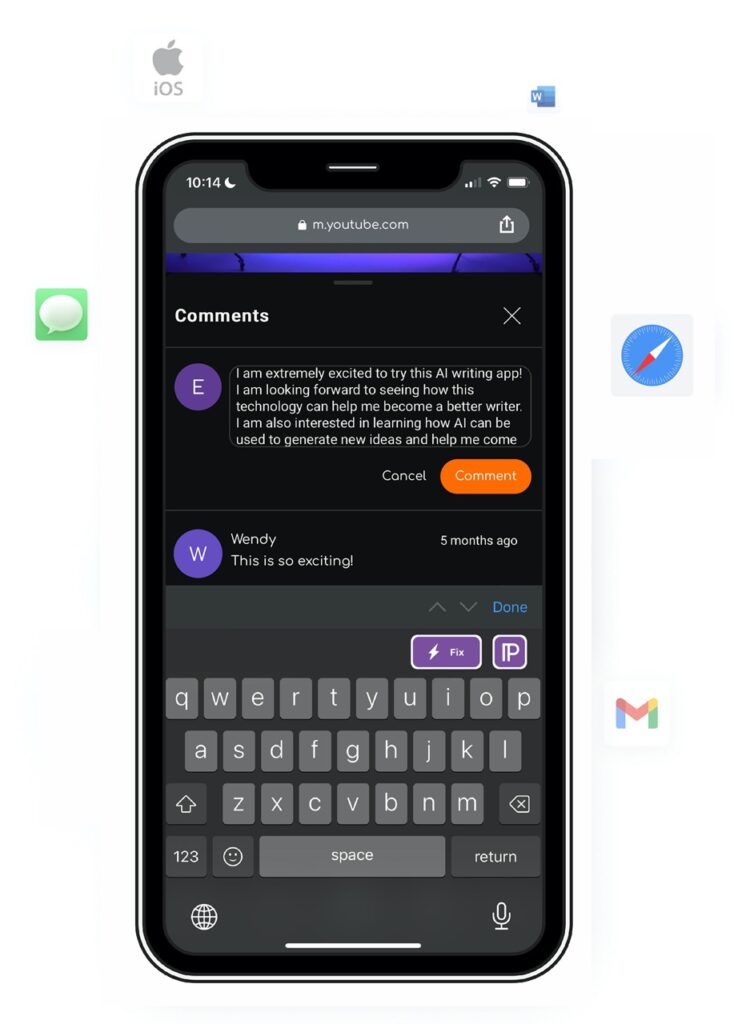 2. Precise and Timely Replies:
Beyond content creation, ParagraphAI's product analyzes incoming emails and texts, offering contextually appropriate reply suggestions that users can further customize. This eliminates the need to switch between different platforms, enhancing communication accuracy and efficiency.
3. Instant Enhancements and Personalization:
A standout feature of the solution is its ability to instantly analyze and improve messages as users type. The AI-powered technology identifies opportunities for improvement, ensuring messages are conveyed more effectively. Moreover, users have the freedom to personalize their content to match varying tones and intentions, all while staying within the text input interface.
The Outcome: Shaping the Future of Digital Communication
By using the Fleksy Virtual Keyboard SDK, ParagraphAI has harnessed the power of its own advanced AI technology to create a market-ready text input product that truly transforms communication. With Fleksy's SDK, ParagraphAI has not only addressed the challenges of modern communication but has also elevated user experience to new heights.
With ParagraphAI's solution, users now have the tools to communicate confidently, accurately, and authentically, all while enjoying a fluid and uninterrupted text input experience. The integration of the Fleksy Virtual Keyboard SDK marks a significant milestone in the evolution of digital communication solutions for Paragraph AI, promising a future where messaging is more seamless, efficient, and personal than ever before.