Reading Time:
2
minutes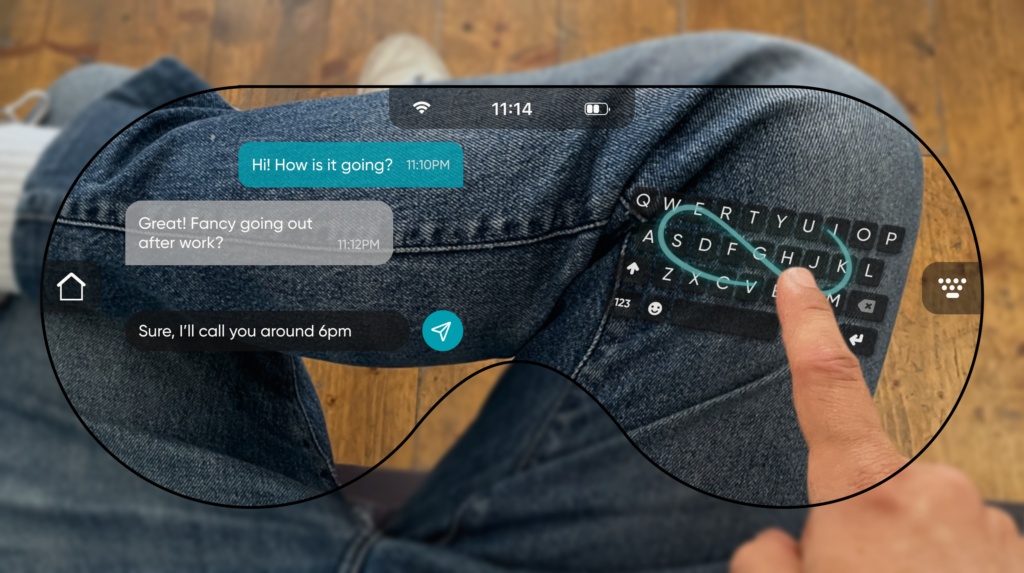 Today, 8th June 2023, London, UK
Fleksy, the innovative leader in predictive keyboard technology, is excited to announce the public release of its Unity OpenXR-based Predictive Keyboard SDK. This groundbreaking software development kit empowers Unity Software Engineers to effortlessly integrate typing functions into their Augmented Reality (AR), Virtual Reality (VR), and Mixed Reality (MR) applications within a matter of minutes.
With Fleksy's Predictive Keyboard SDK for XR, developers can now enhance their Unity projects with a multitude of powerful text entry features, including autocorrect, predictions, and swipe input functionality.
Boasting support for 82 languages, this SDK offers world-class language capabilities and enables users to effortlessly communicate in their preferred language. Fleksy is targeting a niche use case in VR but a very wide-range of use cases in both MR & AR.
Augmented Reality or Mixed Reality
In Augmented Reality, use cases such as entering text on a AR-projected virtual keyboard on your hand, knee or arm is only a few of the company's primary goal. Olivier, CEO at Fleksy clarifies: "Imagine yourself sending a text by swiping your sentences on your knee while sitting and waiting for your doctor's appointment?"
Fleksy's new capability is mainly showcasing the technology advancements the team has been able to achieve. The company wants to be the future enabler of thousands of use cases outside the smartphone, tablet and computer. We can already envision that future with the latest example announced by Humane's TED talk product launch where a tiny device capable of projecting an image onto your hand was presented as the post-smartphone era. And while Apple, who just announced its own virtual keyboard inside visionOS, Fleksy is currently speaking with all the other players running on OpenXR standards.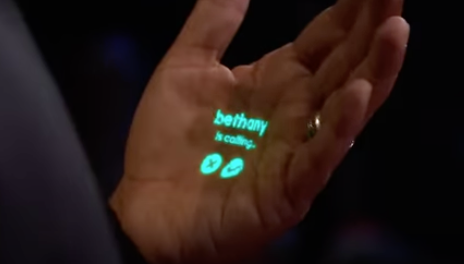 With this innovation, Fleksy wants to ensure you type fast, reliably and naturally in the future while sitting in the bus, train or just standing in line while waiting for your Latte at Starbucks. The company is making sure you'll be able to swipe (or type) comfortably on any surface.
Integrating the Predictive Keyboard SDK into a Unity Project
To integrate Fleksy's Predictive Keyboard SDK into a Unity project, developers are required to have:
openXR Unity 1.4.2
XRHands Unity 1.1.0
Text Pro Unity
Android minimum API Level 26.
By meeting these requirements, developers can take full advantage of Fleksy's cutting-edge technology and seamlessly incorporate the power of intuitive typing (and swiping) into their AR, VR, and MR applications & environments.
While the integration documentation is currently under Closed Beta, developers interested in accessing the SDK can reach out to the Fleksy team here. The Fleksy team is committed to providing comprehensive support to developers and ensuring a smooth integration process.
"We are thrilled to share our Unity OpenXR-based Predictive Keyboard SDK with Unity Developers around the world" said Francesc Garcia, CTO at Fleksy. "This SDK empowers Unity Software Engineers to unlock the full potential of their AR, VR, and MR applications by integrating Fleksy's industry-leading predictive keyboard technology. With this seamless typing experience, developers can provide their users with an enhanced level of typing functions, thus boosting productivity in particular use cases."
Fleksy's Predictive Keyboard SDK has garnered significant attention from developers and enthusiasts since its announcement.
To learn more about the SDK, get in touch with our team or have a look at the video below