Reading Time:
4
minutes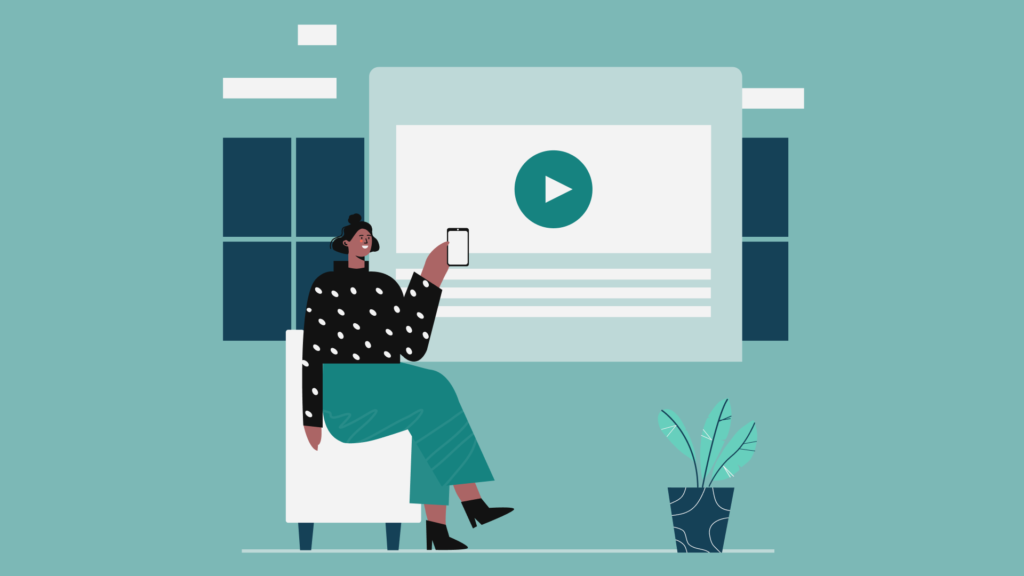 Let's face it. Despite all of those Apple TV remotes, mini wireless keyboards, and trackpads, it can be an absolute pain to type on your Smart TV. You end up having to redo mistakes, typing slower, or having to press more than once just to get the right search done.
As you can see on the following video, searching is painful.
For something that's meant to be convenient, it ends up feeling like a newly created hassle. Thankfully, the best keyboard technology should allow you to maximize the true convenience and purpose of Smart TVs.
Using an Android SDK Keyboard
This is useful as both a consumer end-solution and software that can be integrated into packages from businesses that offer Smart TV options.
An android SDK keyboard is basically a replacement for the original on-screen keyboard. This software is used to generate a virtual keyboard that can let the user directly type using their local language.
Developers ensure that the layout is still natural and in line with physical keyboards. However, it has the benefits of providing faster reaction time and customizability.
Benefits and integration of the Android SDK Keyboard
Fleksy provides such a keyboard with complete privacy settings that protect users from keystroke monitoring and recording. This means business-related data and passwords are not at risk whenever using this software.
It is also highly customizable, making it perfect for different user interfaces and devices. This is highly useful if applied to different models of phones, and it can be used to interact with a variety of Smart TV brands. Removing a lot of the hardware and software compatibility that is usually faced by such devices makes the process of connecting a lot simpler.
It's also much faster, with little lag between a keystroke or press and the actual input. Fleksy takes a lot of pride in providing world-record speed when it comes to typing, with an intuitive gesture system and autocorrection available for more than 81 languages.
The system makes use of proprietary algorithms and a full white-label setup to cater to various user habits while providing security and efficiency. It can even be installed on a per-app basis if that's the preferred usage for keyboards.

Other ways to make typing easier fast on Smart TV
Utilizing voice recognition: Many smart TVs come with built-in voice recognition features that allow users to input text by speaking. Users can simply speak their desired text, and the TV will transcribe it for them.
Connecting external input devices such as wireless keyboards, mice, or mobile devices can significantly improve typing efficiency. These external input devices can provide a more familiar and comfortable typing experience compared to using the TV remote control.
Shortcuts and hotkeys like copy, paste, and navigation can save time and effort when typing on a smart TV. 
FAQs
1. Are there any apps for swipe typing on smart TVs?
Yes, there are some third-party apps available for smart TVs that offer swipe typing as an input method. These apps allow you to use gestures or swipes on your TV remote control to input text more quickly and easily. However, it's important to check compatibility with your specific smart TV model before installing any third-party apps.
2. How do I use my smartphone as a keyboard for my Smart TV?
Most smart TVs come with companion apps for smartphones that allow you to use your phone as a keyboard for typing on the TV. To use this feature, you would need to download the companion app from the respective app store, connect your smartphone to the same Wi-Fi network as your smart TV, and follow the instructions to pair the devices. Once paired, you can use your smartphone's keyboard to type on your smart TV.
3. What are the accessibility features for TVS?
Accessibility features on smart TVs are designed to make the TV experience more inclusive and user-friendly for individuals with disabilities or impairments. Some common accessibility features on smart TVs may include closed captioning, audio descriptions, voice guidance, high-contrast text and display options, and customizable remote controls. These features can help users with visual or hearing impairments, mobility challenges, or other disabilities to navigate and interact with the TV more easily.
4. What are the key considerations for developing software for Smart TVs?
The software should provide a user-friendly and intuitive interface that is optimized for TV screens and remote control input. This may include features such as predictive text, auto-correct, and easy navigation options. 
Minimizing input latency and ensuring the smooth performance of the software is crucial for a seamless typing experience. Testing and optimizing the software for different Smart TV models and operating systems can help achieve this. 
Incorporating accessibility features, such as voice recognition or customizable keyboard layouts, can enhance the typing experience for users with different abilities.
Last but not least, it's also important to ensure data privacy and security, as Smart TVs may collect user input data.
5. How can I ensure seamless integration of my software into Smart TV?
Understanding the technical requirements and specifications of the Smart TV packages, such as supported operating systems, SDKs, and APIs, is important for compatibility. Regular testing and debugging with different Smart TV models and software versions can help identify and resolve any integration issues.
Additionally, providing comprehensive documentation, technical support, and timely updates can assist businesses in smoothly integrating your software into their Smart TV packages.
The future of Smart TVs
As virtual keyboards start to become adopted and redistributed by various providers, we can expect the future of Smart TVs to be even faster and more intuitive. This makes the concept of smart technology a more promising mainstream endeavor because of how easier keyboard integration will make things accessible to users of different ages.
With language customization, end-user licenses, swipe typing, and layout options, gone are the days where users have to re-learn certain aspects just to make use of a decent and secure keyboard for their Smart TV needs.
Conclusion
So, make things easier from both a business and end-user perspective by integrating a private SDK keyboard into your Smart TV systems. Once you go for it, there's really no going back to those days of reconnecting, backspacing, and headaches.
It is also important to note that linking both the smartphone keyboard typing with the Smart TV will dramatically improve the speed of search overall, resulting in an outstanding Smart TV user experience.
The Fleksy private keyboard is built to enable businesses to create unimaginable products. Get in touch to find the solutions that fit your needs.