Reading Time:
3
minutes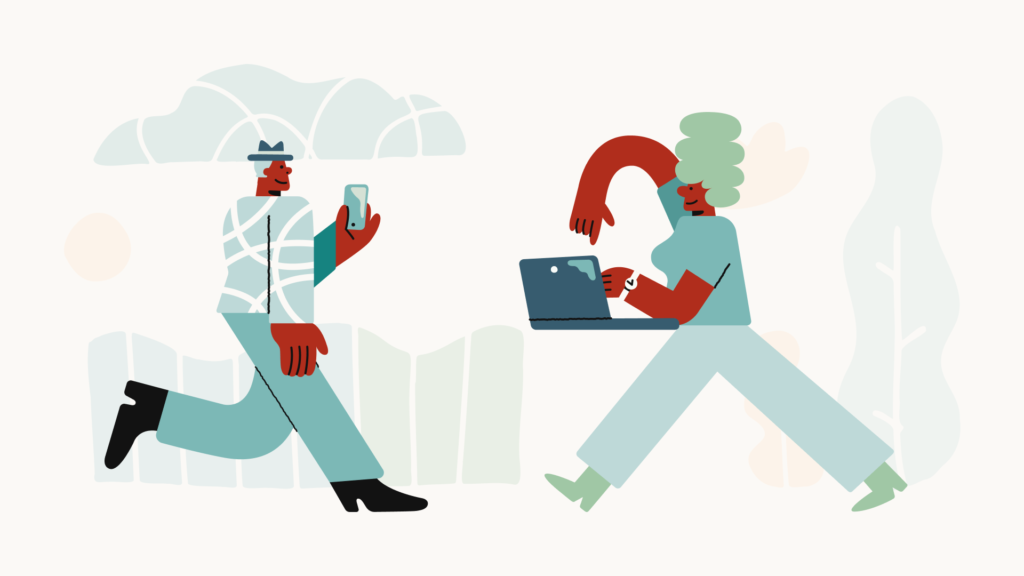 There are two ways to approach mobile keyboard customization: hardware or software. Each has its pros and cons that should be noted when deciding.
Hardware Keyboards
Hardware keyboards are physical keyboards that can be attached to a mobile device. They have the benefit of being able to provide a more natural typing experience, as well as being more durable than software keyboards.
However, they can be more expensive and may not offer as many features as their software counterparts.
Software Keyboards
Software keyboards are keyboards that are built into the mobile operating system.
They have the benefit of being less expensive and more customizable, but they may not provide the same typing experience as a hardware keyboard.
But what if there's a way to replicate that typing experience? Haptic feedback replicates mechanical keyboards—yes, travel mimicry can be done with SDK—a combination of sounds and vibration.
Learn more about keyboard customization and where to find the best keyboard technology here.
Customizing Hardware Keyboards 
You may alter the keycaps, change the switches, and add unique lighting to your keyboard, among other customization options.
There are a few different materials that keycaps can be made from, including ABS plastic and PBT plastic. ABS plastic is the most common type used for keycaps, as it is cheaper to produce. However, PBT plastic is more durable and is less likely to wear down over time.
Another popular way to customize a keyboard is to swap out the switches. Switches are what determine how a keyboard feels when typing.
A few different types of switches are available, including mechanical, optical, and rubber.
Finally, you may change the illumination that comes with your keyboard. This is an excellent method to improve the aesthetics of your keyboard and make it easier to see in low light.
Customizing Software Keyboards
Haptic Reaction
A touchscreen technology known as "haptics feedback," or simply "haptics," reacts to touch by telling the user that their touch was somehow captured.
Normally, the only visual signals available to the operator are used to determine whether or not touch was felt.
The user can feel when their touch is registered because of haptic feedback, which increases transparency.
So, what benefits do touchscreen devices gain from adding haptic feedback?
One notable benefit of touchscreen devices with haptics is the ability to know when a touch has been registered without glancing at the display.
For typical users of smartphones and tablets, this is not an issue. If you often use a touchscreen device while looking straight at the display, as most people do, you don't require haptics.
The introduction of haptics feedback technology, however, would unquestionably be advantageous for workers whose jobs frequently need them to utilize touchscreen devices.
Without losing attention, a worker concentrating on a machine can submit commands using haptics on a touchscreen device.
Activating Swipe Input
Many individuals think that swipe typing, also known as "glide typing," offers a substantially speedier way to enter text after they've become used to it. While showing the word, it thinks the user is typing (predictive text), swipe typing may also employ sentence completion to speed up the process and ensure that the term is correct.
Learn more about how Swipe typing in Fleksy works
Fleksy Keyboard SDK
Competing for smartphone users' fingers with industry heavyweights like Google's Gboard and the now defunct Microsoft-owned Swiftkey is Fleksy keyboard, a standalone iOS & Android keyboard app with intelligent app suggestions and the distinct assurance that your personal information is shielded from data mining (as the AI runs locally).
Our feature-rich virtual keyboard SDK enables developers, SMBs, and businesses to build original keyboard apps.
You may build a 10x better software keyboard in 90% less time by using the keyboard SDK or leverage our Core SDK to enable a various of texting experiences across many platforms.
We have had more than 20 million users using our cross-platform keyboard development kits. It has an effective auto-correction engine, a mechanism for predicting what words will come next, and a patent-pending swipe input method. 82 languages are supported in total to accommodate your product's global expansion.
Conclusion 
There are pros and cons to customizing either your hardware or software keyboard. If you want a physical keyboard customized to your liking, you may want to consider customizing your hardware keyboard. On the other hand, customizing your software keyboard may be better if you want more control over your typing experience. Ultimately, the choice is up to you and what you believe will best suit your needs.
Fleksy provides a fully featured white-label keyboard SDK, enabling companies to create unimaginable digital products. Get in touch if you're considering upgrading your software keyboards with the Fleksy keyboard for your business!